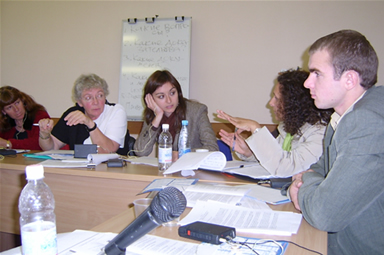 Post's fee for service practice focuses on the legal, policy, institutional, and educational issues surrounding women's equality including violence against women and children, sex trafficking, prostitution and pornography. She has also worked on labor and employment issues including affirmative or positive action. She is available for speaking engagements on these topics.
Post is experienced in helping to assess, craft and implement policies, legislation, regulations and institutional reforms; develop educational and training programs; and create associated measures and projects in developed, transitional and developing economies.
Post has carried out assignments around the world on behalf of clients such as UNODC, UNWOMEN, USAID, ABA-CEELI, Chemonics International, Winrock, Soros, OSCE and German Technical Assistance – Women's Project and locally for Justice for Children and Dignity House.
Post provides consulting services on gender issues that include CEDAW assessments, legislative drafting and policy advice, development of operational procedures, implementation planning for new legislation, training including development of manuals, public education and advocacy planning including litigation.
Post provides consulting services in these and other related substantive areas:
Violence to Women and Children
Sex Trafficking
Domestic Violence
Prostitution
Pornography
Legislative Advocacy
Legal Advocacy
Litigation